Every tuesday morning I open my emails to the Dense Discovery newsletter - it's very good - each week it features a new typeface and each week I ponder if it's a good one for this website. This week, no pondering was required. It's called Okay!
As the website says, "It has a personality that bursts with strong attitude, tropical warmth and sweet aftertaste." I like to think that's Whoopee too.
When I've got a bit more time I'll pop back here and update this post with what I've done and tidy up a bit.
Homepage before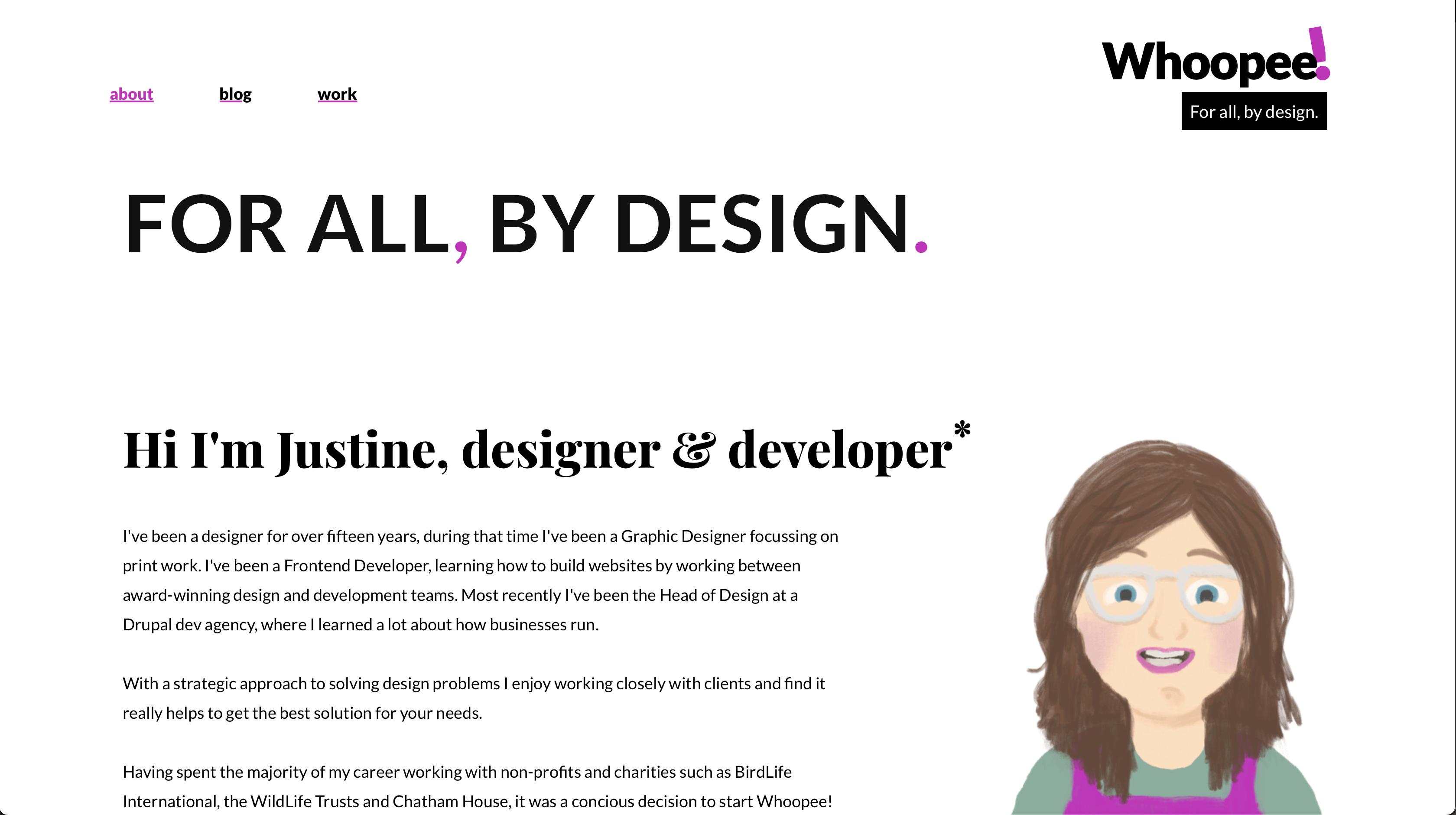 Blog index page befor
Blog post before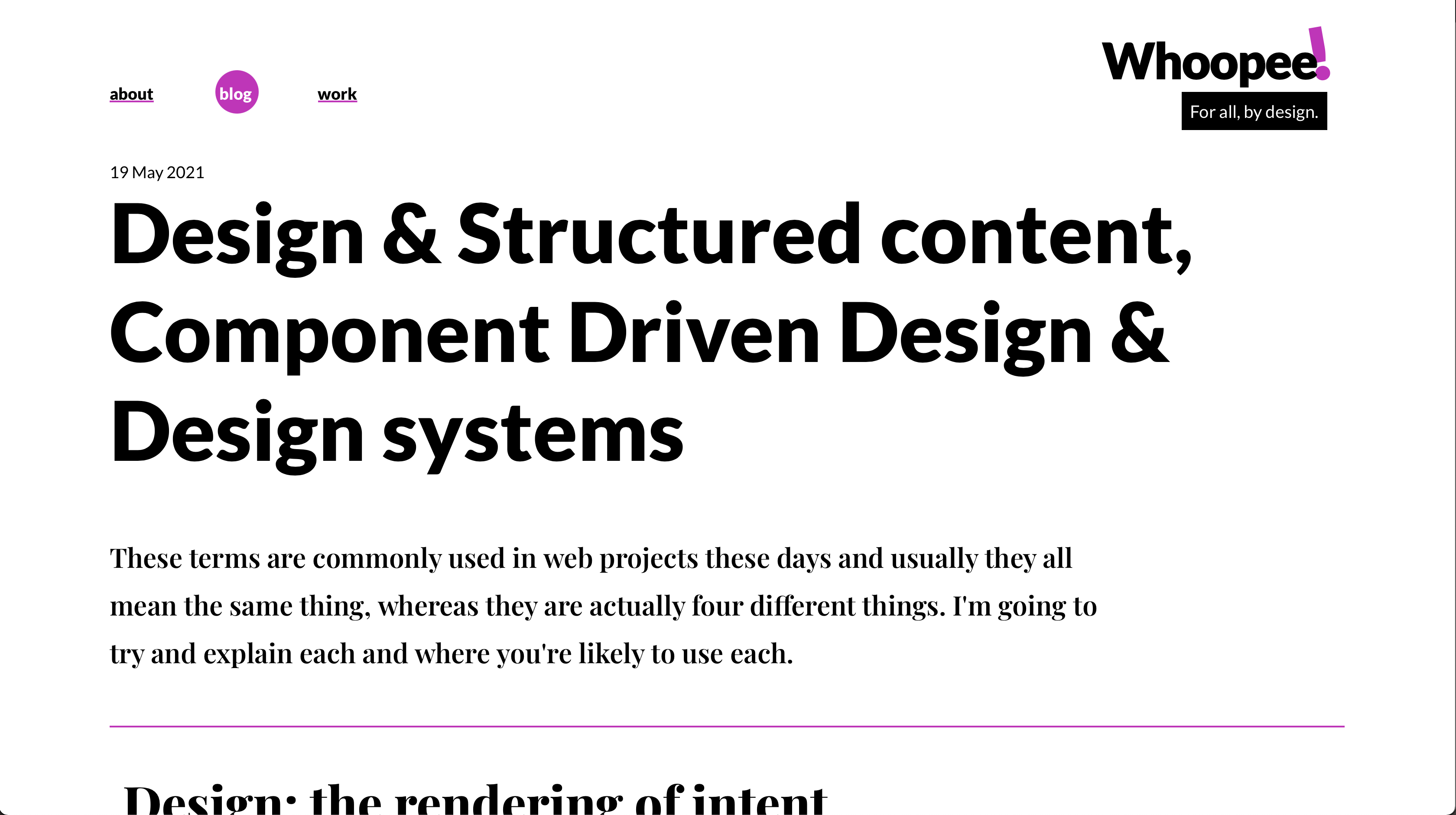 I'll sort out the accessibility problems I've caused ASAP.