For all
,

by design

.

Zero-waste, inclusive designer. Making a more sustainable digital future, for everyone.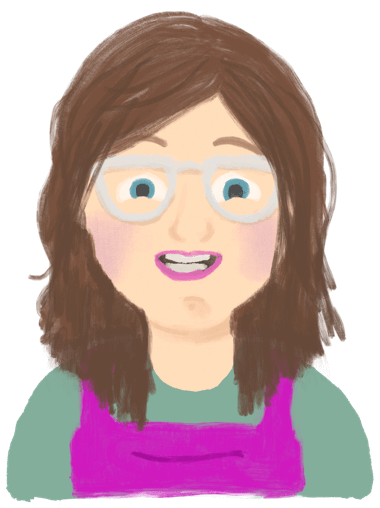 Hi I'm Justine, designer & developer!
I've been a designer for over fifteen years, during that time I've been a Graphic Designer focussing on print work. I've been a Frontend Developer, learning how to build websites by working between award-winning design and development teams. With a stategic approach to solving design problems I enjoy working closely with clients and find it really helps to get the best solution for your needs.
Having spent the majority of my career working with non-profits and charities such as BirdLife International, the WildLife Trusts and Chatham House, it was a concious decision to start Whoopee! with a strong set of values and be selective with my clients.
You can read more about why I started Whoopee! in this blog post.
How I can help
Accessibility Audits

Accessibility doesn't need to be scary. My audits are written in plain english and provide recommendations to you and your development team on how to resolve any issues you might have.

Branding

Rejuvinating your brand doesn't have to be expensive. I worked with WRAP to inject their positive attitude and engery into their new website.

Take a look at the results.

Frontend theming

I have too many years Drupal frontend theming experience, but I don't stop there. I'll help with your Wordpress and static sites too.

See what I can make clicking about in Wordpress

User experience

At the end of the day, it's ALL about the users of your website.

TrainingCloud starts with content
Values
These values align me with everything I do. Be that working with you or growing vegetables.
Add
delight
Give that little extra, make someones day.
Do only what is
needed
Make as little impact on the environment as possible.
Build
true

connections

The best things are made when relationships are real and honest.
Celebrate

the little wins

Always try to improve, little iterations, then remember to celebrate that success. It matters.