For all
,

by design

.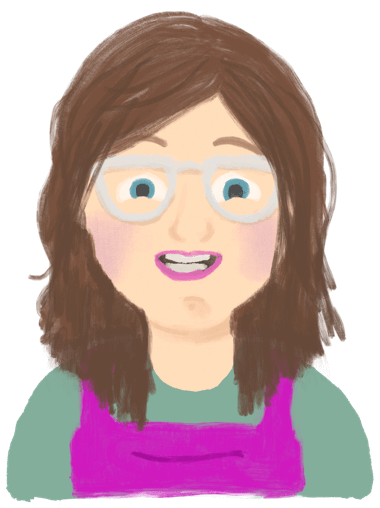 Hi I'm Justine, designer & developer*
I've been a designer for over fifteen years, during that time I've been a Graphic Designer focussing on print work. I've been a Frontend Developer, learning how to build websites by working between award-winning design and development teams. Most recently I've been the Head of Design at a Drupal dev agency, where I learned a lot about how businesses run.
With a strategic approach to solving design problems I enjoy working closely with clients and find it really helps to get the best solution for your needs.
Having spent the majority of my career working with non-profits and charities such as BirdLife International, the WildLife Trusts and Chatham House, it was a concious decision to start Whoopee! with a strong set of values and be selective with my clients.
You can read more about why I started Whoopee! in this blog post.
*How I can't help
Fancy REACT and Javascript things. I also have no intention of learning how, if I can't fix your problems with HTML and CSS then it's probably not a sustainable or accessible approach or fixing a real problem.
Content. You probably figured that out already!
Illustrations are likely out of the question. I do have some skills here but my style is limited to what you see on this website.
PHP: You know custom Drupal Modules, API wizardry and migrations
I can manage some simple site hosting for you, but anything that needs to stay up or perform under pressure is best left to the professionals.
But I do know people who can do all of these things and will happily recommend the right project to them.
Values
These values align me with everything I do. Be that working with you or growing vegetables.
Add
delight
Give that little extra, make someones day.
Do only what is
needed
Make as little impact on the environment as possible.
Build
true

connections

The best things are made when relationships are open, real and honest.
Celebrate

the little wins

Always try to improve, little iterations, then remember to celebrate that success. It matters.